R&R Facilities in Mackay
American Red Cross Centre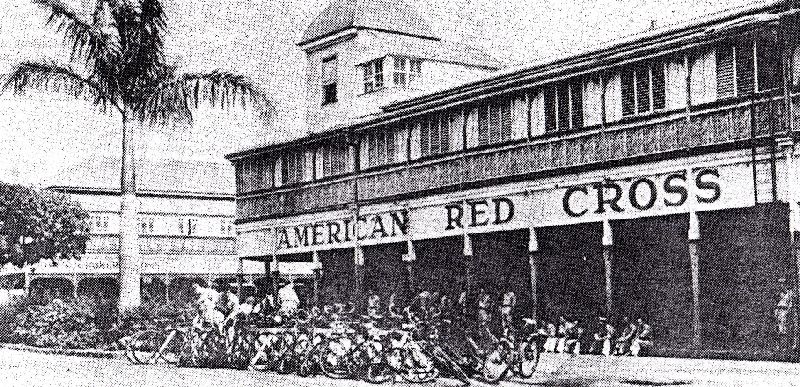 The American Red Cross Centre on the Corner of Brisbane and Victoria Streets. The building was originally the Grand Hotel built in 1907. It was used as a recreation centre for about two years by the US Army.
The hotel was destroyed by fire on October 16, 1950. The fire began on the ground floor shortly after 2.00 am. The fire was fanned by a strong south-easterly wind and the fire soon engulfed the building. The severity of the fire was such that neighbouring business within 200 metres of the fire had to hose down their buildings to prevent the fire spreading. The fire was one of the largest ever seen in Mackay and a crowd of about 2000 witnessed the fire that could be seen as far away as Walkerston.
(Photograph Source: Daily Mercury, 4 February 1989.)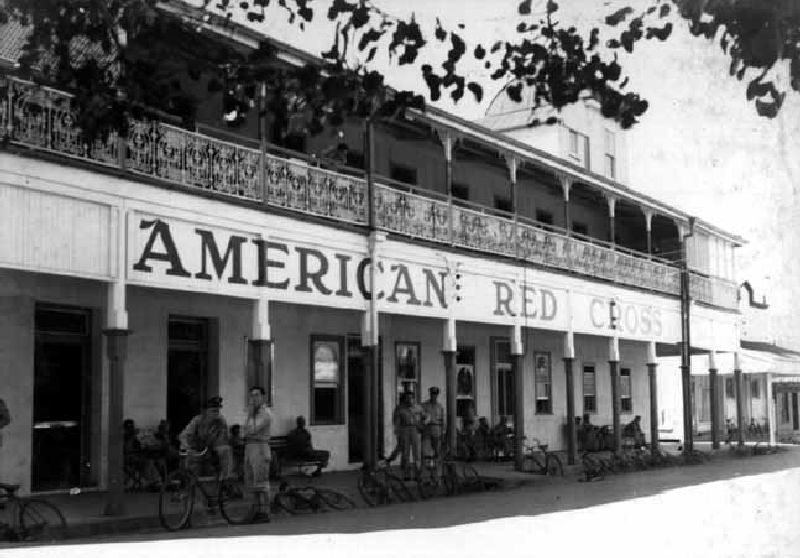 Another View looking on Victoria Street.