Queensland Government Railways in the Mackay District
Railway Stations and Sidings
PAGET JUNCTION
The small station building was located on Paradise Street near the intersection of Archibald Street from c. 1884 until it was sold by Queensland Rail and relocated c. 2000. It is now located at a private residence in Dent Street, Walkerston.
---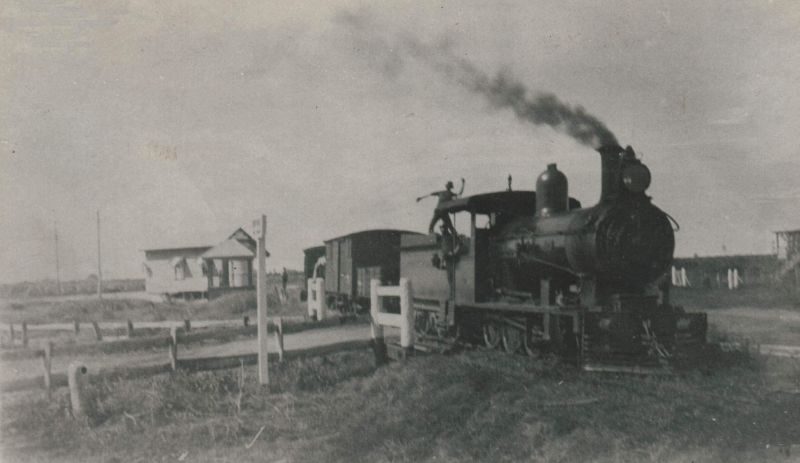 Paget Junction circa 1915
---
If you can supply any further information or photographs on the above please contact us by EMAIL
Glen Hall
---
---
© Glen Hall 2001-2017.
Page created 24 November 2008
last updated 19 July 2017 .
Site maintained by Glen Hall.