Cassada Sugar Mill
1870 - 1886
---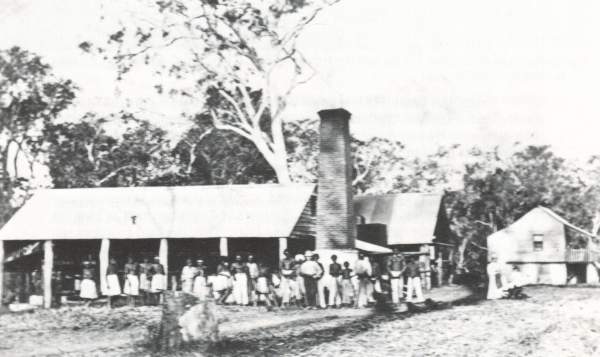 Cassada Sugar Mill c.1870's (Source: John Oxley Library)
---
Robert Edward Donaldson selected portion 101 in the parish of Greenmount, over 100 acres of land on the southern side of Bakers Creek on 5 November 1868 and began clearing scrub, planting cane and commenced erection of buildings to house the districts fourth sugar mill. He ordered a mill from Smellie's Co. in Brisbane and commenced crushing in the first week of October in 1870. The mill was driven by two horses straining at a whim providing the power to crush the cane and included wooden rollers. The first seasons output was 14 tons of sugar from about 7 acres of cane.
Realising the need for a larger mill, the Donaldson brothers ordered a steam powered mill from Smellie & Co. in Brisbane. The plant arrived by ship in September 1872.
By 1877, Cassada was producing 150 tons of sugar per year.
In 1879, J.W. Cran was employed as the sugar boiler at Cassada and extra machinery ordered at the start of season allowed the mill to produce a white sugar by liming from the open Wetzell pan that was almost equal in quality to vacuum pan sugar.
By the 1880's, the competition and ability to survive the financial climate meant small proprietary mills had to enlarge or fall by the wayside. When the Government of day was looking to finance the creation of Central Mills in the district Cassada was considered but rejected. Cassada was closed in 1886 after the bank withdrew support.
All that survives today is an old boiler lying in the creek bed of Bakers Creek.
---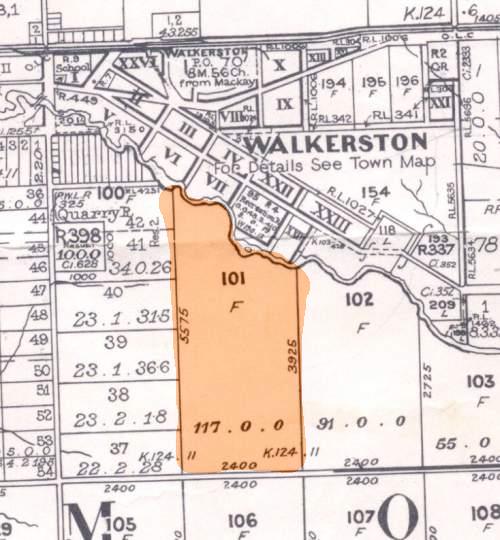 Parish Map of Greenmount showing location of the Cassada plantation.
---
References -

Hamilton, Pat. (1994). Sugar from the Scrub. Moorooka, QLD: Boolarong Press.

p. 23-25.

Kerr, John. (1988). A Century of Sugar. Mackay, QLD: Mackay Sugar Co-operative Association Limited. p. 35, 61.

Kerr, John. (1980). Pioneer Pageant. Mackay, QLD: Pioneer Shire Council.

p. 33-34, 46, 84, 94, 99, 171.

Manning, K.W. (1983). In Their Own Hands. Farleigh, QLD: Farleigh Co-op Milling Association Ltd. p. 17, 122.
---
If you can supply any further information or photographs on the above please contact us by EMAIL
Mackay Historical Society
---
---
© Mackay Historical Society and Museum Incorporated 2001-2006.
created 5 November 2003.
last updated 09 August, 2006 .
Site maintained by Glen Hall.