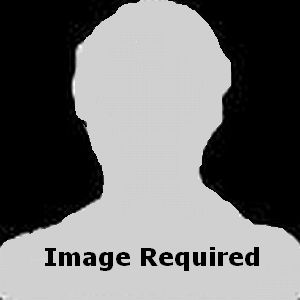 Born:
Parents:
Marriage:
Religion:
---
Julie Boyd has the record of being Mackay City Council's first Female Mayor as well as the last Mayor before the City Council was amalgamated with Mirani and Sarina Shire Council's to form the Mackay Regional Council in 2008.
---
New alderman plans to make impression
Mackay City Council Alderman Julie Boyd may miss a few weekly games of tennis in coming months but hope to serve a few aces in the hallowed chambers of city council.
Ald. Boyd said she played regular tennis before her recent campaign for office, in which she was elected an alderman, but now would have to fit sport in a time spot not already allocated to her young family, housework and council.
"I started playing tennis when I lived in Adelaide four years ago and when we moved to Mackay two years ago I resumed playing in regular women's fixtures at the Harrup Park courts," she said.
Ald. Boyd and husband Dr. Bill Boyd lived in Brisbane and Weipa for nine months and Adelaide for two years.
In Weipa, Ald. Boyd spent at least three hours a week balancing business finances for her husband's private medical practice.
They left Australia and lived in Dundee, Scotland, London, England and Cardiff, Wales for about four and a half years before returning to Queensland.
After a short stint in Brisbane they moved to Mackay.
Recent campaigning here had kept her busy and her children Michaela 7, Megan 5, and John, 16 months were cared for by friends on and off throughout.
"I might have to call on those services again yet if I get busy with council work," she said.
She planned to attend at least three meetings a month and was grateful to those who supported her in the March 19 election.
"I believe women in Mackay will have a fairer say on council now because three of us have been elected."
The others were Deputy Mayor Ald. Elaine Martin and Ald. Bonnie Hull.
Among council jobs allocated to Ald. Boyd were seats on the committees for water, sewerage, health and environment, tourism, recreational and community services; and policy, finance and review.
Knowledge of children and their problems, child-care, arrangement of finances and personal studies would help her make reasoned judgements on council.
She was pleased one of her next subjects she would study for her Bachelor of Arts degree at Queensland University would be local government.
She hoped to make valuable contribution to committees to which she had been appointed.
They were: Mackay/Pioneer Joint Consultative Committee on Cultural Facilities and Koolyangarra Casual Child Care Centre.
She said open government was important and aldermen should be accessible to the people to make council more accountable.
She echoed the views of Mackay Mayor Ald. Peter Jardine and said council should go against the State government approved rail route through the Lagoons.
Another route should be negotiated as the government approved route would destroy work of past councils who tried to beautify the city entrance.
Big business should be encouraged to locate developments here but valuable greenery, including mangroves, should stay.
Wherever big development was planned in such areas environmental impact studies should be carried out.
She said all applications for zone changes should be closely scrutinised.
The city should be greened and the lush tropical atmosphere which drew her to Mackay should be kept.
Source:
The Daily Mercury, Monday, April 11, 1988
---
If you can supply any further information or photographs on the above please contact us by EMAIL
Glen Hall
---
---
© Glen Hall 2001-2017.
page created 08 July 2004.
last updated 17 July 2017 .
Site maintained by Glen Hall.