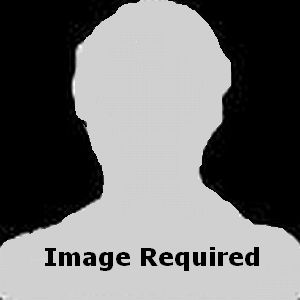 Born: About 1907
Died: Bef. 3 October 1986, aged 79 years.
Buried: 3 October 1986 (Mount Bassett Cemetery, Mackay)
Parents:
Marriage: 1932 to Lena Fay McNichol
Religion:
Education:
---
Ex-Shire chairman dies aged 79
Former Pioneer Shire Council Chairman, Mr. Gustav Ernest (Gus) Muller M.B.E. of Homebush Road, died recently aged 79.
Mr Muller had spent all his life in farms in the Mackay district. He had been active for many years in community affairs.
His first involvement in public life was when he joined the Mackay Show Committee in 1936. He was a member for 10 years and president for five years.
He was also a director of the Port Curtis Co-operative Dairy Board from 1942 to 1951 and a member of the Racecourse Mill board of directors for 27 years, 19 of them as chairman.
Mr. Muller was the Mackay Sugar Manufacturers Association chairman for 14 years, with another five years as a member.
He was a Pioneer Shire councillor between 1955 and 1965, and chairman between 1965 and 1970.
While a councillor, Mr Muller was the Pioneer representative on the Mackay Harbour Board for 12 years, Mackay District Developmental Bureau for seven years, vice-president of the Pioneer River Improvement Trust for five years and a member of the State Local Government Executive for 18 months.
Other positions he held were Mackay District Abattoir Board chairman (four years) and member (six years); Sandiford State School Committee member during the years his children attended primary school; and a member of the Mackay Cane Pest and Disease Control Board (26 years).
He was presented with the award of Member of the British Empire by Queensland Governor Sir James Ramsay in March, 1980.
Mr Muller was educated in the Mackay district, at schools in North Eton, Glenella, Pleystowe and Marian, while his father worked or owned farms in the area.
He started work with his father on a cane farm in 1921 at Allendale, which was owned by the North Eton Mill. He then bought a six hectare block at Wallingford, which he farmed until 1932, when he sold it and bought a farm at Homebush.
He was married in the same year to Lena May McNichol. They had four children: Kenneth Ernest, Barbara Ann, Adam Raymond and Ian Robert. The three sons worked on the family farm.
Mr. Muller bought the first registered bull at the Mackay Show in 1936 as well as his first tractor - a Fordson with side-plough. Until that time he had relied on horse-drawn machinery and a stable of 14 horses.
This had meant the farm day started at 4 a.m. and sometimes finished at midnight because the horses had to be brought in for feeding before the day's work.
Mr. Muller was privately interred at Mt. Bassett Cemetery last Friday following a service in St. Paul's Uniting Church.
Mr. Muller is survived by his widow Lena and children Barbara, Ray and Ian and their families. A son, Ken, predeceased him.
Source:
The Daily Mercury, Wednesday, October 8, 1986.
---
Sources:

Kerr, John. (1980). Pioneer Pageant. Mackay, QLD: Pioneer Shire Council.
Queensland Federation Index 1890-1914.
---
If you can supply any further information or photographs on the above please contact us by EMAIL.
Glen Hall
---
---
© Glen Hall 2001-2017.
page created 24 May 2004.
last updated 19 July 2017 .
Site maintained by Glen Hall