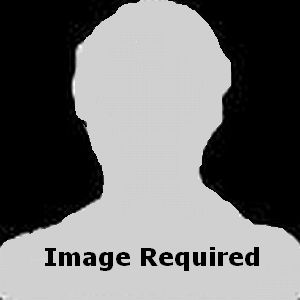 Born: June, 1858 Pallas, Tipperary IRELAND
Died: 18 Jan 1941, Mackay
Buried: 19 January 1941, Mackay Cemetery, Catholic Section 2, Row 3, Plot 35.
Parents: Laurence Byrne & Margaret Butler
Marriage: to Mary Ann Power, 19 May 1886, St. Patrick's Church, Mackay
Religion: Catholic
Education: unknown
---
William was the 2nd child of a family of ten from Pallas, Tipperary. He arrived in Australia on "The Scottish Prince" on 7 Dec, 1880, aged 21, with his sister Johanna. After some time in Rockhampton and working around the region he settled in Mackay and married Mary Ann Power. They had 5 children, the 3rd child, Elizabeth, was born was born 30 August 1891 whilst William was Mayor of Mackay. An article in the Brisbane Courier 21 Sep 1891 said Mr. W.J. Byrne has resigned from council and is in Townsville.
---
Obituary
"The death took place early on Sunday morning, January 18, of William Byrne at the residence of his son, Mr. L. P. Byrne, Superintendent of the Mackay Fire Brigade. The deceased, who belonged to sturdy pioneer type, was in his 83rd year. He enjoyed splendid health and his death was due to his advanced age. Lately he journeyed to Brisbane and Sydney to visit his daughters and aged sister. Born in Burrielsigh, Tipperary, Ireland, he came to Queensland in his early twenties, and after a short time in Rockhampton went to Mackay and resided there for 61 years.
He was connected with the early development of Mackay and district and knew every part of it. He assisted with the surveying of Eungella Range Road, and Mt. Bretton, and Fort Cooper also saw his activities in contracting and fencing. He was a valued employee of both Marian and Farleigh mills, in connection with the building of their tramlines and bridges, and was employed in the same capacity for the North Eton Mill. He also built the tramline for the Racecourse Mill in the Hatton district and erected the cane hoist there for that Company. He contracted for, and built roads for the Pioneer Shire Council.
After coming to Queensland, he obtained work at the meat works in Rockhampton and did fencing on stations west of there and Townsville.
He was possessed of a very retentive memory, and his many and varied experiences told with a wealth of Irish wit made him a charming conversationalist. He was well read, and in politics a Labour man with all the best principals. He was an old and esteemed friend of the Hon. Forgan Smith, and with the Hon. E.J . Walsh visited him just a fortnight prior to his death. He was a just and kindly man and in his day had lent a helping hand to many.
Of a family of ten, Mrs. H. Dwyer, of Maroubra, Sydney, and Julia, Terence, and Rev. Bro. Lawrence of the de la Salle Teaching Order Ireland, survive him. He married at Mackay 55 years, Miss Mary Ann Power, a sister of Mrs. Tim Curtin, and a cousin of the late Phil Power. Mrs. Byrne died in July, 1928. To mourn his loss, beside his son Lance, previously mentioned, are three daughters, Mesdames Dadswell (Mackay), J.J. Cahill (Balmain, Sydney), J. Keating (Brisbane). One son, Charles pre-deceased him. There are eighteen grandchildren. T
The funeral was largely attended, and left St. Mary's Church at Sth Mackay. Very Rev. T. Byrne recited the prayers at the church and the graveside, and was assisted by Rev. Father O'Donnell. Mr. H. Kingston (acting Police Magistrate) represented the Premier, and Mr. C. Claxton, the Minister for Lands. The pall-bearers were his nephews, Messrs. Charles, Lance and Phil Power, Pat Curtin, Wm. Keogh and friend Mr. J.A. Kinninmouth."
Sources:
From Sue Crowley email 5 February 2010.
Marriage Certificate A69025, District of Mackay, Colony of Queensland

http://www.archives.qld.gov.au/downloads/Indexes/immigration/buckley_john-byway.pdf

http://newspapers.nla.gov.au/ndp/del/article/3531214?searchTerm=byrne+mackay

Mackay Daily Mercury – date unknown.
Mackay Cemetery Burial Register