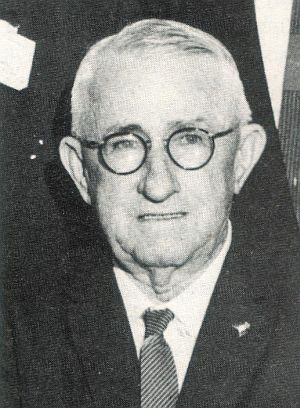 Born: 9 June 1893 (Farleigh, Mackay, Queensland)
Died: bef. 4 June 1971, aged 77 years
Buried: 4 June 1971 (Mount Bassett Cemetery, Mackay, Queensland)
Parents: Patrick MULHERIN and Ellen GRIFFIN
Marriage:
Religion: Roman Catholic

---
Thomas Griffin Mulherin was born in the Farleigh district to Irish Immigrant parents who were well known sugar pioneers of the district. He was a tall man at over 6 feet of height.
Tom Mulherin served in the 2nd Australian Light Horse Regiment during the Great War of 1914-1918. With his brother Henry Gratton Mulherin, he was one of the first men from Mackay to enlist on 26 August 1914. He fought at Gallipoli and was wounded in action from a bullet wound to the shoulder on 15 May 1915. He rose to the rank of Lieutenant by the end of the war and returned to Australia on 13 March 1918.
Upon returning to Farleigh after the war he has actively involved in growing sugar cane farming in the Farleigh area and became actively involved in the development of the Farleigh Co-operative Sugar Milling Association. He was Chairman of the Co-operative between 1926-1934 and 1964-1971. He was a director from 1936 to 1964. He was an important in the Mackay and Australian sugar Industry for many years.
With his involvement in public affairs, he became Chairman of the Pioneer Shire Council from 1927 to 1930. His older brother John Martin Mulherin, also served as Mayor of Mackay from 1993 to 1934.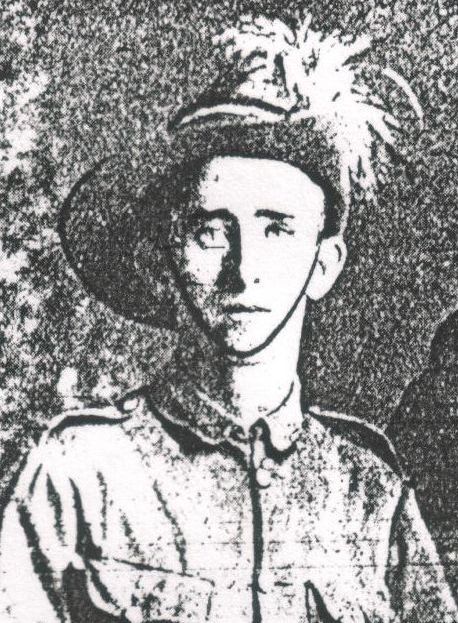 Tom Mulherin in uniform during his service during the Great War of 1914-1918.
(Source: North Queensland Register , 10 July 1916.)
Sources:

The Daily Mercury, Monday, August 5, 1957.
The Daily Mercury, Thursday, June 3 , 1971 (Funeral Notice).
Kerr, John. (1980). Pioneer Pageant. Mackay, QLD: Pioneer Shire Council.
Mackay Cemetery Burial Register, Mackay Family History Society.
Manning, K.W. (1983). In Their Own Hands. Farleigh, QLD: Farleigh Co-op Milling Association Ltd.

Queensland Pioneers Index, 1829-1889
National Archives of Australia, Service Records, Barcode no: 7985809
Queensland Federation Index 1890-1914.
---
If you can supply any further information or photographs on the above please contact us by EMAIL.
Glen Hall
---
---
© Glen Hall 2001-2017
page created 24 May 2004.
last updated 19 July 2017 .
Site maintained by Glen Hall